Social Media
Push descriptions and window stickers everywhere
DealerWriter will provide an RSS Feed for your dealership. Using this, you can push your vehicle descriptions and window stickers to all your social media accounts. You need this because it gets your inventory in front of your customers eyes faster. For example, while the vehicle is in transit, you can run the vin number, and instantly have the vehicle description and window sticker pushed to all your social media accounts (make sure your Dealership Logo has your contact information). This will result in increased sales and a faster ROI. Platforms such as Facebook, Twitter, Instagram, Google My Business, and more are supported. We recommend using
dlvr.it
as it supports the widest variety of platforms and is free for two platforms. For a small fee, dlvr.it will push to ten platforms or more.
dlvr.it - Step 1
Go to
dlvr.it
and sign-up with an e-mail and password.
Paste your RSS Feed URL from below into the search bar and press the search button and then connect.


dlvr.it - Step 2
Choose when you would like to start pushing your descriptions and window stickers and when dlvr.it should begin.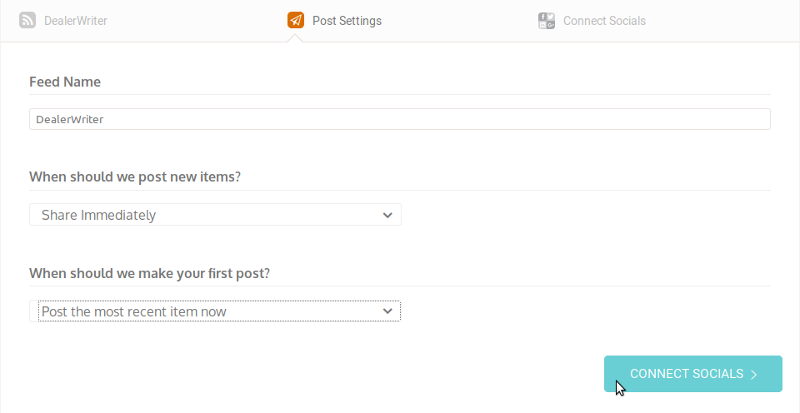 dlvr.it - Step 3
Choose the social media platforms you would like to connect and then press start posting. Your all set!